CH Mafinga Dhunduru
sekce: B VRH - Baboo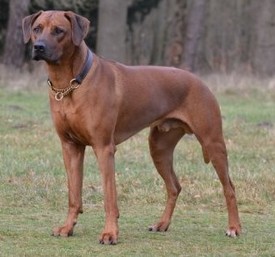 born 6.3.2010
mother Vizara Luangwa Ijaba
father Pronkberg Makari
pedigree click
HD : A/A ED : 0/0 OCD,LPC,LPA : free
colour red wheaten
height 68 cm weight 44 kg
full dentition
correct scissor bite
Degenerative Myelopathie - N/N
International champion
Dutch Junior champion
Luxembourg Junior champion
Duru was born in the Netherlands in Mafinga kennel. He comes from the litter of 11 standard puppies. All his siblings are full scissor bites, they have an excellent temperament, standard height and no health problems. You can see pictures of the litter here (8 weeks old) and here (adults).
.
In Duru´s pedigree you can find old African lines. From his father (Makari) side there are real legends as Apalachee Umqolo (Pronkberg kennel from South Africa) and Chirembo Nemvo (Mushana kennel from Zimbabwe). In mother´s (Ijaba) pedigree there are ancestors from the Netherlands (Vizara kennel), South Africa (Glenaholm kennel) and the Czech Republic (Z Africké savany kennel).
.
Duru is an elegant male with lovely head and very nice red wheaten color. He is the breed representative of an excellent quality with a strong skeleton, correct topline, underline and angulation.

From his movement radiate strength and persistence.

 
Duru has balanced temperament. He is self-confident but without any aggression. He tolerates other dogs without any problems. Duru is sociable, happy and playful dog which prefers not to be part of any conflict. He is a big love of his family. He likes to make his family happy.
Duru is father of 32 puppies from 3 litters. His litters have been very nice, without serious faults (only multicrowns). Duru´s offspring are healthy, full scissor bites and in standard height. Their owners are proud of them and they are fascinated by their lovely temperament.
« Zpět
---
Menu
Informace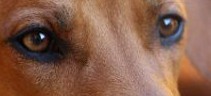 MÁME ŠTĚŇÁTKA

datum narození 13.10.2023

 

Veškerý grafický, textový a jiný obsah či součást těchto stránek je předmětem autorského práva ve smyslu Autorského zákona č. 121/2000 §11.

<!- content -->